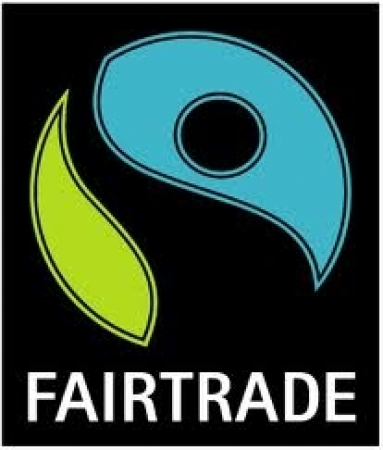 Fair Trade/Artisans Fair Is Nov. 30
at Living Waters Lutheran Church
Event to feature Fair Trade handcrafted items for sale,
benefitting artisans and farmers from developing countries.
RINGOES, NJ - Living Waters Lutheran Church in Ringoes, NJ, will host its 5th Annual "Fair Trade/Artisans Fair" on Saturday, November 30, from 9 a.m. to 3 p.m. Handcrafts and foods from artisans and farmers in Africa, Asia, Latin America and other developing regions will be for sale, along with jewelry from several local artists.
Most items are cash and carry, but orders placed on November 30 will be available for pick-up by December 14. Among the numerous handcrafted products available for purchase will be affordable fashion accessories, jewelry and home décor, as well as Fair Trade coffee, tea and more - all ideal for holiday gifting. Admission is free, and all members of the community are invited to attend.
"We work with an organization called SERVV, which is dedicated to making sure that the items sold comply with the Fair Trade Standards," says Amy Chilcoat, Living Waters Council President. SERRV is dedicated to eradicating poverty through working with thousands of small-scale artisans and farmers in developing regions of the world by marketing their handcrafts and food items.
The Fair Trade Fair will be held at Living Waters Lutheran Church, 11 Old York Road/Rte. 514 in Ringoes (just off of Rtes. 202/31, behind Dunkin' Donuts).
This event is part of Living Waters Lutheran Church's monthly service projects. Each month, Living Waters' members focus on a social need and create an easy way to contribute to the cause and bring awareness. Previous service projects this year have included: Souper Bowl Sunday - soup sale for World Hunger; collecting toiletries for the Flemington Women's Shelter; making Easter baskets for children in need in conjunction with Lutheran Social Ministries; Match in May - a coffee campaign for the Flemington Food Pantry; Undies Sundays underwear collection for the homeless; a yard sale to benefit Safe in Hunterdon; collections for the Lyons VA Hospital; the CROP Walk in Lambertville, and more.
About Fair Trade Products
Fair Trade is a system that helps people improve their lives and work their way out of poverty by making sure they get paid fairly for their labor and are treated with respect. Lutheran World Relief partners with SERRV, a nonprofit Fair Trade organization, for the LWR Handcraft Project. SERVV creates economic opportunity so these artisans and farmers can support their families and themselves. SERRV is a founding member of the World Fair Trade Organization (formerly IFAT) and a founding member of the Fair Trade Federation.
About Living Waters Lutheran Church
Living Waters Lutheran Church is a member congregation of the NJ Synod of the Evangelical Lutheran Church in America (ELCA) and is a Reconciling in Christ congregation. Rev. Lee Ann Zandstra serves as pastor. For additional details, call 908-284-9455 or visit www.lwlc-flemington.org.